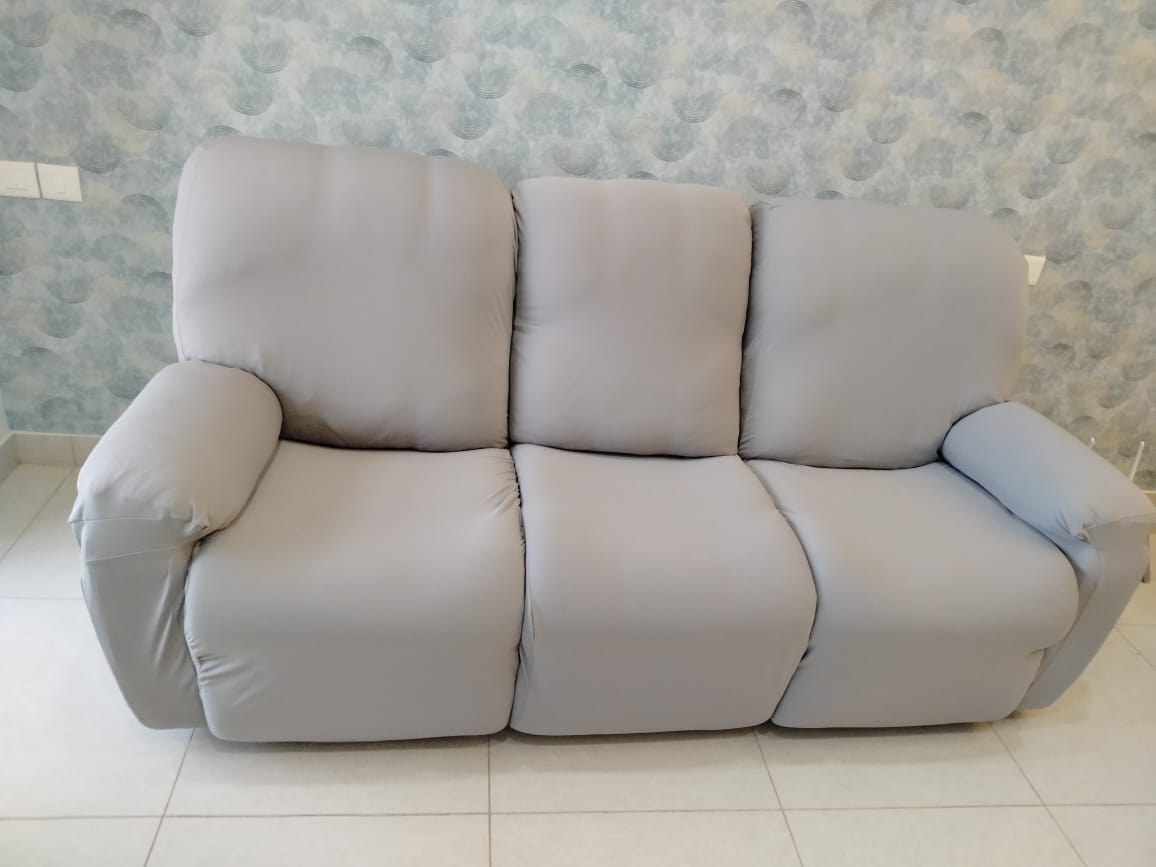 How to Buy Recliner Sofa Covers
Sofa Covers for Recliners : As we are getting many enquiries for recliner covers, we are writing this blog to help you to understand the process.
Firstly, Let me answer to your frequent question will you make recliner covers??
Yes, we make covers for recliner sofas, basically recliners will come in three sizes. 1/2/3 seaters. As these covers are little complicated to make it will cost little higher prices than regular sofa covers.
Our Recliner Cover Pricing as below:
1- Seater Cover Price - 2499/-
2-Seater Cover Price - 4499/-
3-Seater Cover Price - 4998/-
You can avail these covers from any available design in our website. Just you need to share the design to our team what's app and team will share the payment links or Gpay number to make the payment. 
Once the payment is done, our team will take measurements via video call. With measures we make and send you!
This is the process. Sample work you can see here!
Please feel free to chat with our team in case you need any further details. Our team is available in whats app chat at 8217766801/8431350257